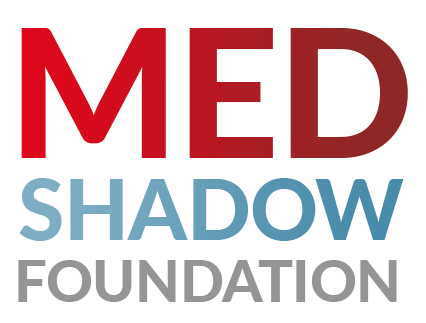 Subscribe to Updates
Get health & wellness insight updates.
Recently we've had to familiarize ourselves with yet another virus, monkeypox. As of July 25,…
The solution to a lifetime of statins could lie in a diet based on vegetables, whole grains, beans and fruit.…
Welcome back. Today we have news about a drug that doesn't do the bad thing it was expected to do,…
About half of people prescribed statin medications fail to achieve an appropriate reduction in LDL ("bad") cholesterol levels two years…
Elderly nursing home patients prescribed a multitude of medications following a heart attack may live longer compared to those given…
With cold and flu season in full swing, people with high blood pressure that is not controlled well or who…
If you are a relatively healthy person, taking a low-dose aspirin doesn't help to reduce your risk of a heart…
By
admin
2 Mins Read
78

Views
Updated:
A new study is arguing that statins may be overprescribed since in many people, the risks of the cholesterol-lowering drugs…
By Diane Archer JustCareUSA As we all know, some pharmaceutical companies will go very far to sell their products. Shefali…
Taking opioid medications may increase your risk of developing an irregular heartbeat. Researchers examined the medical records of more than…
New research is casting doubt on the benefits of statin medications beyond reducing the risk of cardiovascular events. Statins, such…
MedShadow Foundation is an independent nonprofit health & wellness journalism organization focused on helping to protect lives from the side effects of medication and lower risk alternative health options.

We help protect your life and the lives of your family by making sure you have the information you need to make informed decisions about the risks, benefits and alternatives to medicines.

Even though MedShadow is nonprofit, we refuse to accept support from pharmaceutical companies or medical device manufacturers. You can be sure that our information is free from the influence of pharmaceutical companies.
FIND ARTICLES
Conditions
Symptoms & Concerns
Medications
SUPPORT
Contribute
Donate
Contact
Talk to your healthcare provider about any concerns you have about your medicines.
MedShadow Foundation does not provide medical advice, diagnosis or treatment.
This site complies with the HONcode standard for trustworthy health information: verify here.
MedShadow Foundation is a registered 501(c)(3) non-profit organization. MedShadow does not accept advertising or contributions from pharmaceutical companies, medical device manufacturers or political action organizations.
Copyright © 2022, MedShadow Foundation. all rights reserved. Designed by Dante Steward