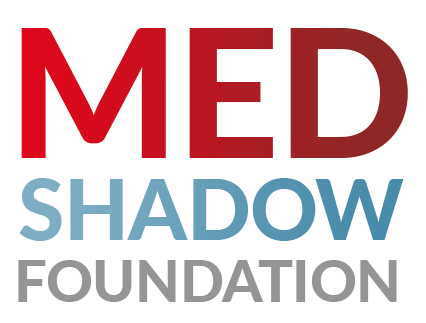 Subscribe to Updates
Get health & wellness insight updates.
Recently we've had to familiarize ourselves with yet another virus, monkeypox. As of July 25,…
Browsing:
clinical trials
Have we become afraid of death? Were people a millennium or two ago less afraid? What is worse: to die or to take untested drugs that hurt me before I die anyway?
An FDA advisory committee overwhelmingly voted in favor of approving esketamine, which is related to the party drug ketamine, as…
Many new drugs that are used in children were never actually tested on them or approved for them prior to…
By Diane Archer JustCareUSA Drugs recently approved by the FDA — within the last ten years — may turn out…
As someone who has high cholesterol — including high triglycerides — and who also takes a statin medication, a news…
In order for a drug to be approved by the FDA, a pharmaceutical company must demonstrate that the drug is…
The FDA has issued draft guidance recommending that pharmaceutical companies include pregnant women in their clinical trials. The document outlines how…
Clinical trial results are almost always listed in government sources, but many never make it into published literature, where they…
The FDA is reminding both patients and doctors that the cancer drug Keytruda (pembrolizumab) is not approved for use in…
People 75 or over who take aspirin daily over the long term may have a higher than expected risk of…
MedShadow Foundation is an independent nonprofit health & wellness journalism organization focused on helping to protect lives from the side effects of medication and lower risk alternative health options.

We help protect your life and the lives of your family by making sure you have the information you need to make informed decisions about the risks, benefits and alternatives to medicines.

Even though MedShadow is nonprofit, we refuse to accept support from pharmaceutical companies or medical device manufacturers. You can be sure that our information is free from the influence of pharmaceutical companies.
FIND ARTICLES
Conditions
Symptoms & Concerns
Medications
SUPPORT
Contribute
Donate
Contact
Talk to your healthcare provider about any concerns you have about your medicines.
MedShadow Foundation does not provide medical advice, diagnosis or treatment.
This site complies with the HONcode standard for trustworthy health information: verify here.
MedShadow Foundation is a registered 501(c)(3) non-profit organization. MedShadow does not accept advertising or contributions from pharmaceutical companies, medical device manufacturers or political action organizations.
Copyright © 2022, MedShadow Foundation. all rights reserved. Designed by Dante Steward