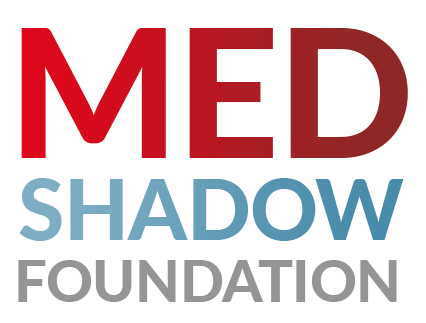 Subscribe to Updates
Get health & wellness insight updates.
How adults with Attention-Deficit Disorder can create a structure that supports them instead of tripping…
The announcement last week took just about everyone by surprise. Scott Gottlieb, MD, the FDA's well-respected commissioner, would be stepping…
When you see them on TV or in a magazine, direct-to-consumer (DTC) drug ads follow a similar formula. The ads…
With many people suffering from depression not responding to antidepressants despite trying several, there is a critical need for therapies…
When you think of the Super Bowl, concerns about health usually don't come to mind. But with hundreds of millions…
One of the FDA's biggest campaigns last year was to stem the dramatic rise in teen e-cigarette and vaping use.…
Today marks the 25th day that the federal government has been shut down, the longest in US history. Some 800,000…
2019 is now upon us, and it's time to make New Year's resolutions. I would like to propose a long…
When the end of the year comes, many use it as a time of reflection. I am no different. I'd…
The more I've been reading about nutritional and dietary supplements, the more convinced I am that for many people, they…
A long-simmering battle between the FDA, DEA and patient advocates over the popular, yet controversial, herbal supplement kratom may soon…
MedShadow Foundation is an independent nonprofit health & wellness journalism organization focused on helping to protect lives from the side effects of medication and lower risk alternative health options.

We help protect your life and the lives of your family by making sure you have the information you need to make informed decisions about the risks, benefits and alternatives to medicines.

Even though MedShadow is nonprofit, we refuse to accept support from pharmaceutical companies or medical device manufacturers. You can be sure that our information is free from the influence of pharmaceutical companies.
FIND ARTICLES
Conditions
Symptoms & Concerns
Medications
SUPPORT
Contribute
Donate
Contact
Talk to your healthcare provider about any concerns you have about your medicines.
MedShadow Foundation does not provide medical advice, diagnosis or treatment.
This site complies with the HONcode standard for trustworthy health information: verify here.
MedShadow Foundation is a registered 501(c)(3) non-profit organization. MedShadow does not accept advertising or contributions from pharmaceutical companies, medical device manufacturers or political action organizations.
Copyright © 2022, MedShadow Foundation. all rights reserved. Designed by Dante Steward