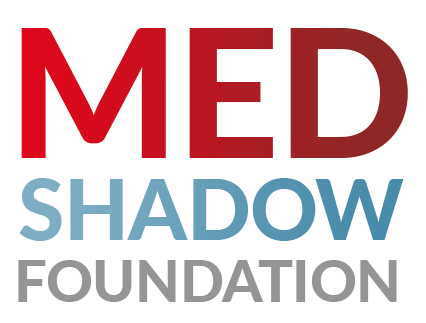 Subscribe to Updates
Get health & wellness insight updates.
Recently we've had to familiarize ourselves with yet another virus, monkeypox. As of July 25,…
For several decades now, many scientists, including me, have been working hard to reveal the full power and scope of…
The big idea White children are especially likely to be overdiagnosed and overtreated for attention-deficit/hyperactivity disorder during elementary school. That…
Download the full Burnout or Depression Infograph. Puja Aggarwal, MD, a neurologist, remembers the time six years ago she experienced…
Since ancient times, cultures across the world have understood that human suffering can have psychological causes. At its core, psychotherapy…
In the past few years, people across the world have spent more time on video chat programs like Zoom and…
In the last week of September 2021, a group of more than 90 doctors and researchers published a call to…
✅ This article was reviewed and approved by George Grossberg, MD, member of our MedShadow Medical Advisory Board. As a…
Crissi Estep had been on Cymbalta (duloxetine) for a few years when the medication seemed to stop working. At first,…
What is bipolar disorder? Bipolar disorder, formerly called manic depression, is a mental disorder characterized by drastic and intense shifts…
The anesthetic ketamine is increasingly being used off-label for depression. The drug seems to work rapidly, but its long-term side…
MedShadow Foundation is an independent nonprofit health & wellness journalism organization focused on helping to protect lives from the side effects of medication and lower risk alternative health options.

We help protect your life and the lives of your family by making sure you have the information you need to make informed decisions about the risks, benefits and alternatives to medicines.

Even though MedShadow is nonprofit, we refuse to accept support from pharmaceutical companies or medical device manufacturers. You can be sure that our information is free from the influence of pharmaceutical companies.
FIND ARTICLES
Conditions
Symptoms & Concerns
Medications
SUPPORT
Contribute
Donate
Contact
Talk to your healthcare provider about any concerns you have about your medicines.
MedShadow Foundation does not provide medical advice, diagnosis or treatment.
This site complies with the HONcode standard for trustworthy health information: verify here.
MedShadow Foundation is a registered 501(c)(3) non-profit organization. MedShadow does not accept advertising or contributions from pharmaceutical companies, medical device manufacturers or political action organizations.
Copyright © 2022, MedShadow Foundation. all rights reserved. Designed by Dante Steward